Liposuction surgery
Liposuction is a surgical procedure that removes excess fat accumulated in undesirable locations on the body. Although the intervention is generally carried out on the stomach area, the patient can also undergo liposuction to remove fat deposits on their thighs, side, calves, knees, arms, or neck. Furthermore, liposuction can be used to transfer fat from one area to another part of the body to increase its volume.
This procedure has been carried out for more than 30 years and an experienced surgeon knows how to minimize the risks. Before undergoing liposuction, it is essential to meet the surgeon and make sure that your skin will react well to the procedure. Patients with a skin that is firm and elastic will have more chances of obtaining better results.
Liposuction results vary from patient to patient, that's why it's essential to have realistic expectations as to the cosmetic improvement of the affected areas. It's also important to have good lifestyle habits in order to maintain long-lasting results.
The patient can expect a significant improvement in their silhouette, body shape, and proportions.
Contact us
Associated fees :
Cost of the surgery:
More information about this surgery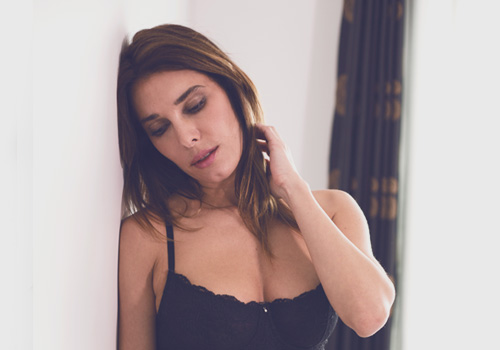 Before the surgery
Avoid blood-thinning medications.
Adhere to the fasting period and clean your skin thoroughly with an antiseptic.
The surgery in steps
General or local anaesthesia.
Insertion of a small tube in the targeted region(s) which will suck out the fat excess.
Procedure to equalize the fat layers as much as possible ("SAFE liposuction").
Recovery
Return to work after 1 week but gradual return to activities must be made as quickly as possible after the surgery.
A quick return to normal movement is highly recommended.
Removal of bandages and possibility of taking a shower 24 hours after the surgery.
Wearing the provided compressive sleeves is necessary.
It is important to hydrate to replace lost fluids.
Return to physical exercise must be done quickly, in line with the patient's pain tolerance.
Complications
Asymmetry of treated areas, loose skin, deep structure wound (extremely rare).
What to watch out for
Pressure drop, bleeding of the wound, discharge, fever, pain in the calves, and shortness of breath.
Got Questions?
We'd be happy to meet you in person and we'll take the time to answer your questions and concerns.
Book an appointment